ACUITY PROCESS
ADD ACUITY TO YOUR BUSINESS
Our integrated systems deliver sustainable process change & real bottom-line results.
The Acuity Process
Sierra Acuity is a specialised systems integrator working with its customers to deliver sustainable process changes and real bottom line improvement to their business.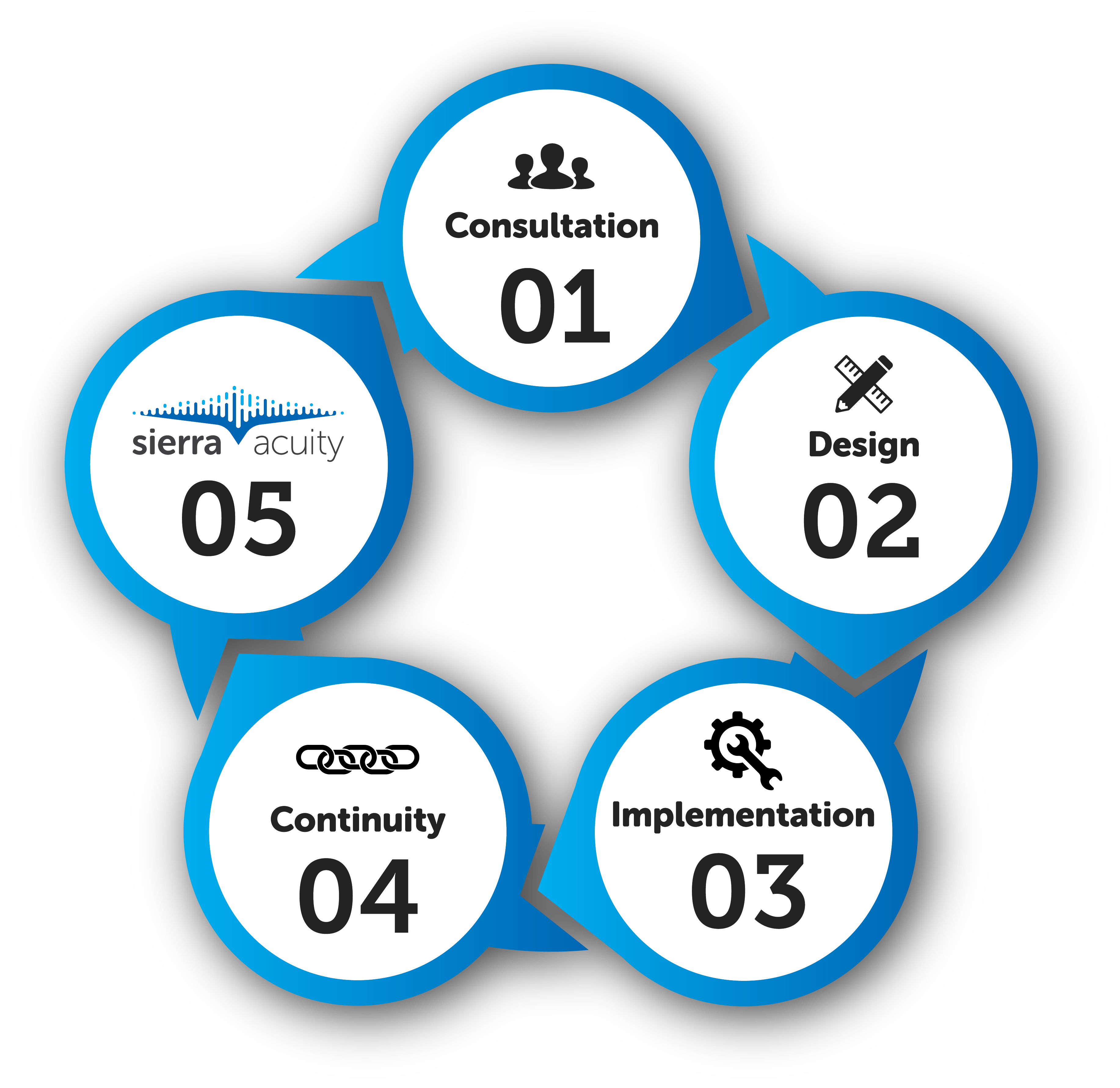 01. Consultation
The fundamental step is to understand your problem.
Years of industry experience mean we can offer simple solutions to straight-forward needs quickly.
Sometimes though, when looking to automate their onsite distribution, our clients realise that it's the underlying processes and workflows that are the real issue. An automated problem ….. is just a more efficient problem; so we encourage they revise these processes before exploring our systems further.
If you don't have the in-house resource to do this one of our Business Improvement Specialists can be engaged to help.
This ensures that there is a solid commercial and operational imperative to automate before any substantial capital investment is made.
04. Continuity
We are an extension of your team…
Monitoring your system remotely, flagging system issues if they arise
Regular site visits by our operations team are an integral part of what we do; firmware updates, preventative maintenance, training for new team members, fine tuning as your needs change.
05. Acuity
Keenness of vision and thought
Our automated Visual Management dashboards offer your decision makers visibility over processes and site behaviours as they happen. Combining this with a regular, structured review process we work to ensure a Sierra Acuity installation is CONSTANTLY DELIVERING IMPROVEMENT, both operationally and commercially inside your business.
Not what you were after?
Maybe these options will help
The Acuity Solution
Let us help you make the most of your investments in legacy infrastructure and systems.  Want a better view into your business processes and what's really happening?
Our recommendation to you may include the need for Hardware to distribute, control and manage materials.