Add Acuity to your business process for unprecedented levels of productivity.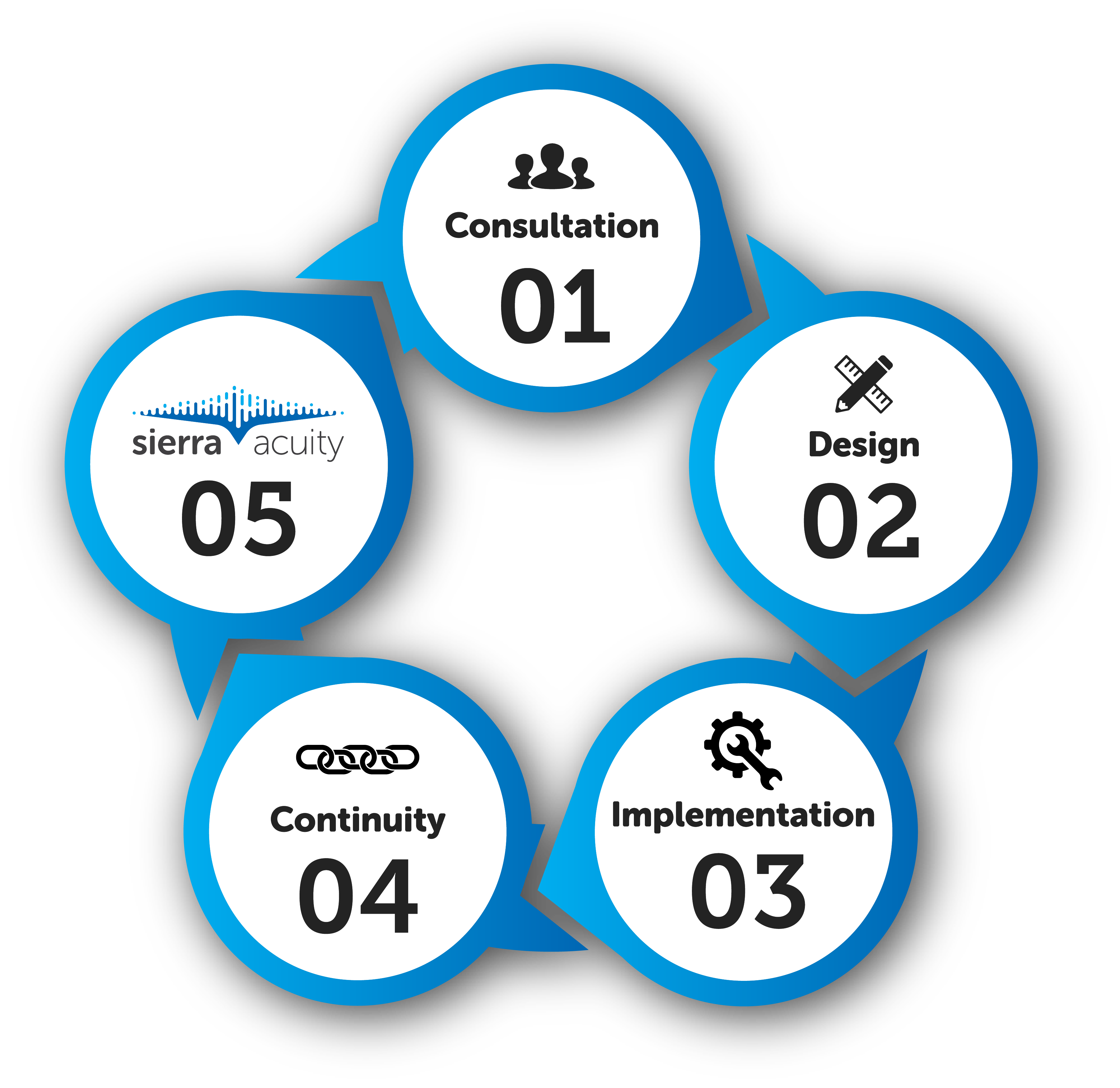 What our clients have to say
The friendly and knowledgeable team at Sierra Acuity have been key enablers along our journey towards Industry 4.0 integration.
Having continually provided great support since their initial installation of our first Tooling stock control unit in 2009, to our current projects that include managing and displaying critical data for job history trends and analysis, Sierra Acuity has always been there for us…

Greg Humphries
Workshop Administrator, Maltec Engineering
In what areas do you need help? 
Managing Consumables
Personal Protective Equipment, Industrial Consumables, Office Supplies
Managing Portable Assets
Keys, Two-way Radio, Crane Controllers, Personal Gas Monitors
Managing Processes
Compliance & qualification management, Stores Automation, Shutdown Workpacks
Visual Management
Decision ready data at a glance. 
Custom Solutions
Machinery, Dashboards, Integration of existing systems
Consulting
Know you have a problem but can't identify exactly where it is? Engage a business improvement specialist.
Tell us your needs
Understanding your objectives is the foundation to our Acuity Process.
Automated dispensing machines provide substantial, on-going hard-dollar savings in inventory provisioning and consumption.
Having stock available and in reach has been found world-wide to reduce consumption (or waste) of many supplies.
Automatic stock count and re-order processes eliminate overheads for provisioning and stocking consumables.